Global reach, higher impact
International Journal of Medical Sciences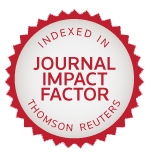 Int J Biol Sci 2012; 8(1):66-78. doi:10.7150/ijbs.8.66
Research Paper
Proteomic Analysis on Acetate Metabolism in Citrobacter sp. BL-4
1. Department of Food Science and Nutrition, Dong-eui University, Busan 614-714, Republic of Korea
2. Research Station, Nanotoxtech Inc., Gyeonggi Technopark Technology Development Center, Ansan 426-901, Republic of Korea
3. Department of Genetic Engineering, School of Life Sciences and Biotechnology, Kyungpook National University, Daegu 702-701, Korea
4. College of Pharmacy, Chung-Ang University, Seoul 156-756, Republic of Korea
5. Department of Clinical Laboratory Science, Dong-eui Institute of Technology University, Busan, 614-715, Korea
6. Department of Clinical Laboratory Science, Dong-eui University, Busan 614-714, Republic of Korea
* The same contribution to the paper.

Mass production of glucosamine (GlcN) using microbial cells is a worthy approach to increase added values and keep safety problems in GlcN production process. Prior to set up a microbial cellular platform, this study was to assess acetate metabolism in Citrobacter sp. BL-4 (BL-4) which has produced a polyglucosamine PGB-2. The LC-MS analysis was conducted after protein separation on the 1D-PAGE to accomplish the purpose of this study. 280 proteins were totally identified and 188 proteins were separated as acetate-related proteins in BL-4. Acetate was converted to acetyl-CoA by acetyl-CoA synthetase up-regulated in the acetate medium. The glyoxylate bypass in the acetate medium was up-regulated with over-expression of isocitrate lyases and 2D-PAGE confirmed this differential expression. Using 1H-NMR analysis, the product of isocitrate lyases, succinate, increased about 15 times in the acetate medium. During acetate metabolism proteins involved in the lipid metabolism and hexosamine biosynthesis were over-expressed in the acetate medium, while proteins involved in TCA cycle, pentose phosphate cycle and purine metabolism were down-regulated. Taken together, the results from the proteomic analysis can be applied to improve GlcN production and to develop metabolic engineering in BL-4.
Keywords: Citrobacter sp. BL-4, proteomics, 1H-NMR, acetate metabolism, polyglucosamine production
How to cite this article:
Kim YM, Lee SE, Park BS, Son MK, Jung YM, Yang SO, Choi HK, Hur SH, Yum JH. Proteomic Analysis on Acetate Metabolism in
Citrobacter
sp. BL-4.
Int J Biol Sci
2012; 8(1):66-78. doi:10.7150/ijbs.8.66. Available from
http://www.ijbs.com/v08p0066.htm