Global reach, higher impact
International Journal of Medical Sciences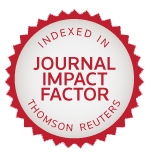 Int J Biol Sci 2016; 12(12):1523-1532. doi:10.7150/ijbs.16233
Research Paper
Genes involved in angiogenesis and mTOR pathways are frequently mutated in Asian patients with pancreatic neuroendocrine tumors
1. Department of Hematology-Oncology, Chang Gung Memorial Hospital, Linkou, Taiwan
2. Department of Medical Genetics, National Taiwan University Hospital, Taiwan
3. Department of Pathology, Taipei Veterans General Hospital, Taipei, Taiwan
4. School of Medicine, National Yang-Ming University, Taipei, Taiwan;
5. Department of Oncology, Taipei Veterans General Hospital, Taipei, Taiwan
6. Division of General Surgery, Department of Surgery, Taipei Veterans General Hospital, Taipei, Taiwan
7. Division of Gastroenterology and Hepatology, Department of Medicine, Taipei Veterans General Hospital, Taipei, Taiwan
* These authors contributed equally to this work.

Introduction: To address the issue of limited data on and inconsistent findings for genetic alterations in pancreatic neuroendocrine tumors (pNETs), we analyzed sequences of known pNET-associated genes for their impact on clinical outcomes in a Taiwanese cohort. Methods: Tissue samples from 40 patients with sporadic pNETs were sequenced using a customized sequencing panel that analyzed 43 genes with either an established or potential association with pNETs. Genetic mutations and clinical outcomes were analyzed for potential associations. Results: Thirty-three patients (82.5%) survived for a median 5.9 years (range, 0.3-18.4) of follow up. The median number of mutations per patient was 3 (range, 0-16). The most frequent mutations were in ATRX (28%), MEN1 (28%), ASCL1 (28%), TP53 (20%), mTOR (20%), ARID1A (20%), and VHL (20%). The mutation frequencies in the MEN1 (including MEN1/PSIP1/ARID1A), mTOR (including mTOR/PIK3CA/AKT1/PTEN /TS1/TSC2/ATM), DAXX/ATRX, and angiogenesis (including VHL/ANGPT1/ANGPT2 /HIF1A) pathways were 48%, 48%, 38%, and 45%, respectively. Mutations in ATRX were associated with WHO grade I pNET (vs. grade II or III, p = 0.043), and so were those in genes involved in angiogenesis (p = 0.002). Patients with mutated MEN1 and DAXX/ATRX pathways showed a trend toward better survival, compared to patients with the wild-type genes (p = 0.08 and 0.12, respectively). Conclusion: Genetic profiles of Asian patients with pNETs were distinct from Caucasian patient profiles. Asian patients with pNETs were more frequently mutated for the mTOR and angiogenesis pathways. This could partially explain the better outcome observed for targeted therapy in Asian patients with pNETs.
Keywords: neuroendocrine tumor, genetic mutation, angiogenesis, mTOR pathway
How to cite this article:
Chou WC, Lin PH, Yeh YC, Shyr YM, Fang WL, Wang SE, Liu CY, Chang PMH, Chen MH, Hung YP, Li CP, Chao Y, Chen MH. Genes involved in angiogenesis and mTOR pathways are frequently mutated in Asian patients with pancreatic neuroendocrine tumors.
Int J Biol Sci
2016; 12(12):1523-1532. doi:10.7150/ijbs.16233. Available from
http://www.ijbs.com/v12p1523.htm