Global reach, higher impact
International Journal of Medical Sciences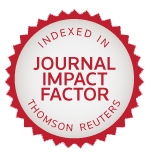 Int J Biol Sci 2017; 13(6):735-747. doi:10.7150/ijbs.18153
Research Paper
Genome-wide Identification and Expression Analysis of Amino Acid Transporters in the Whitefly, Bemisia tabaci (Gennadius)
1. College of Plant Protection, Shenyang Agricultural University, Shenyang, 110866 China;
2. Department of Biocontrol, Institute of Plant Protection, Heilongjiang Academy of Agricultural Sciences, Harbin, 150080 China;
3. Department of Plant Protection, Institute of Vegetables and Flowers, Chinese Academy of Agricultural Sciences, Beijing, 100081 China;
4. College of Plant Protection, Hunan Agricultural University, Changsha, 41000 China;
5. Department of Entomology, South China Agricultural University, Key Laboratory of Bio-Pesticide Innovation and Application of Guangdong Province, Guangzhou, 510642 China;
6. Key Laboratory of Molecular Biology of Heilongjiang Province, College of Life Sciences, Heilongjiang University, Harbin 150080, China.
* Both authors contributed equally to this work.

The whitefly (Bemisia tabaci) is a cosmopolitan and devastating pest of agricultural crops and ornamentals. B. tabaci causes extensive damage by feeding on phloem and by transmitting plant viruses. Like many other organisms, insects depend on amino acid transporters (AATs) to transport amino acids into and out of its cells. We present a genome-wide and transcriptome-wide investigation of the following two families of AATs in B. tabaci biotype B: amino acid/auxin permease (AAAP) and amino acid/polyamine/organocation (APC). A total of 14 putative APCs and 25 putative AAAPs were identified, and a 10-paralog B. tabaci-specific expansion of AAAPs was found by maximum likelihood phylogeny. Detailed gene structure information revealed that 9 members of the B. tabaci-specific AAAP family expansion closely situated on a same scaffold. Expression profiling of the B. tabaci B APC and AAAP genes as affected by stage and plant host showed diverse expression patterns. The analysis of evolutionary rates indicated that purifying selection can explain the B. tabaci-specific AAAP expansion. RNA interference (RNAi)-mediated suppression of two AAAP genes (BtAAAP15 and BtAAAP21) significantly increased the mortality of B. tabaci B adults. The results provide a foundation for future functional analysis of APC and AAAP genes in B. tabaci.
Keywords: Bemisia tabaci, Amino acid/polyamine/organocation, Amino acid/auxin permease, Gene duplication, Genome.
This is an open access article distributed under the terms of the Creative Commons Attribution (CC BY-NC) license (https://creativecommons.org/licenses/by-nc/4.0/). See http://ivyspring.com/terms for full terms and conditions.
How to cite this article:
Xia J, Yang Z, Gong C, Xie W, Pan H, Guo Z, Zheng H, Yang X, Sun X, Kang S, Yang F, Wu Q, Wang S, Cong B, Teng X, Zhang Y. Genome-wide Identification and Expression Analysis of Amino Acid Transporters in the Whitefly,
Bemisia tabaci
(Gennadius).
Int J Biol Sci
2017; 13(6):735-747. doi:10.7150/ijbs.18153. Available from
http://www.ijbs.com/v13p0735.htm