Global reach, higher impact
International Journal of Medical Sciences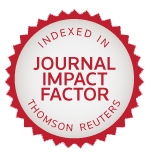 Int J Biol Sci 2018; 14(10):1196-1210. doi:10.7150/ijbs.25023
Research Paper
Scalable Generation of Mesenchymal Stem Cells from Human Embryonic Stem Cells in 3D
1. Faculty of Health Sciences, University of Macau, Taipa, Macau, China.
2. Department of Orthopedics, First Affiliated Hospital, Guangzhou Medical University, Guangzhou, Guangdong, China.
3. Department of Hematology, Guangdong General Hospital, Guangzhou, Guangdong, China.
4. Department of Biology, University of Hartford, West Hartford, Connecticut, USA.
* These authors contributed equally

Human embryonic stem cell (hESC) derived mesenchymal stem cells (EMSC) are efficacious in treating a series of autoimmune, inflammatory, and degenerative diseases in animal models. However, all the EMSC derivation methods reported so far rely on two-dimensional (2D) culture systems, which are inefficient, costive and difficult for large-scale production. HESC, as an unlimited source, can be successively propagated in spheroids. Here, we demonstrate that hESC spheroids can directly differentiate into MSC spheroids (EMSCSp) within 20 days in one vessel without passaging and the system is scalable to any desired size. EMSCSp can further differentiate into osteocytes and chondrocytes in spheres or demineralized bone matrix. EMSCSp also retains immune-modulatory effects in vitro and therapeutic effects on two mouse models of colitis after dissociation. Compared to EMSC differentiated in monolayer, EMSCSp-derived cells have faster proliferation and higher yield and develop less apoptosis and slower senescence. Thus, the 3D differentiation system allows simple, cost-effective, and scalable production of high-quality EMSC and subsequently bone and cartilage tissues for therapeutic application.
Keywords: Mesenchymal stem cells, human pluripotent stem cells, 3D, spheroids, colitis
This is an open access article distributed under the terms of the Creative Commons Attribution (CC BY-NC) license (https://creativecommons.org/licenses/by-nc/4.0/). See http://ivyspring.com/terms for full terms and conditions.
How to cite this article:
Yan L, Jiang B, Li E, Wang X, Ling Q, Zheng D, Park JW, Chen X, Cheung E, Du X, Li Y, Cheng G, He E, Xu RH. Scalable Generation of Mesenchymal Stem Cells from Human Embryonic Stem Cells in 3D.
Int J Biol Sci
2018; 14(10):1196-1210. doi:10.7150/ijbs.25023. Available from
http://www.ijbs.com/v14p1196.htm