Int J Biol Sci 2021; 17(14):3837-3849. doi:10.7150/ijbs.64077 This issue
Review
Immunotherapy in colorectal cancer: current achievements and future perspective
State Key Laboratory of Cancer Biology and National Clinical Research Center for Digestive Diseases, Xijing Hospital of Digestive Diseases, Fourth Military Medical University, Xi'an, Shaanxi 710032, China.
*These authors contributed equally to this work.

This is an open access article distributed under the terms of the Creative Commons Attribution License (https://creativecommons.org/licenses/by/4.0/). See http://ivyspring.com/terms for full terms and conditions.
Citation:
Fan A, Wang B, Wang X, Nie Y, Fan D, Zhao X, Lu Y. Immunotherapy in colorectal cancer: current achievements and future perspective.
Int J Biol Sci
2021; 17(14):3837-3849. doi:10.7150/ijbs.64077. Available from
https://www.ijbs.com/v17p3837.htm
Abstract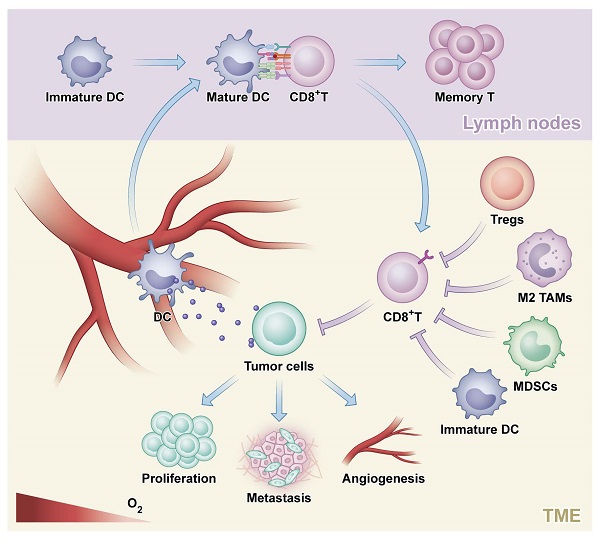 Following dramatic success in many types of advanced solid tumors, interest in immunotherapy for the treatment of colorectal cancer (CRC) is increasingly growing. Given the compelling long-term durable remission, two programmed cell death 1 (PD-1)-blocking antibodies, pembrolizumab and nivolumab (with or without Ipilimumab), have been approved for the treatment of patients with metastatic colorectal cancer (mCRC) that is mismatch-repair-deficient and microsatellite instability-high (dMMR-MSI-H). Practice-changing results of several randomized controlled trials to move immunotherapy into the first-line treatment for MSI-H metastasis cancer and earlier stage were reported successively in the past 2 years. Besides, new intriguing advances to expand the efficacy of immunotherapy to mCRC that is mismatch-repair-proficient and low microsatellite instability (pMMR-MSI-L) demonstrated the potential benefits for the vast majority of mCRC cases. Great attention is also paid to the advances in cancer vaccines and adoptive cell therapy (ACT). In this review, we summarize the above progresses, and also highlight the current predictive biomarkers of responsiveness in immunotherapy with broad clinical utility.
Keywords: colorectal cancer, immunotherapy, immune checkpoint inhibitors, adoptive cell therapy, cancer vaccines, biomarkers